Plovdiv has all the right ingredients for a city break
Plovdiv has all the right ingredients for a city break: a cobblestoned Old Town, impressive ancient ruins, and a lively drinking and dining scene. As Bulgaria's second-largest city gears up for its tenure as a European Capital of Culture for 2019, its historic centre and cafe-lined neighbourhoods have never looked better. The mood is exuberant, prices are still low, and the crowds haven't yet arrived – it's the ideal time to explore picturesque Plovdiv.
What to do
Old Town
In Plovdiv's Old Town, cobbled streets weave between charming 19th-century buildings. These colourfully painted houses date back to the National Revival, a flourishing period for Bulgarian architecture and literature. Their wooden eaves and overhanging upper floors frame the narrow lanes, giving the Old Town a mysterious, warren-like ambience.
Several buildings have been converted into museums that showcase the Revival era, and one of the loveliest is Balabanov Kashta (+359 32 627 082). Over the decades, it changed hands between illustrious merchants and tailors and has since been carefully reconstructed and furnished with Revival-era antiques.
Just downhill is the Regional Ethnographic Museum, housed in a midnight-blue building with an undulating tiled roof. Inside, peruse displays about local history and admire carved wooden furnishings. Outside, the courtyard sometimes hosts handicraft sellers.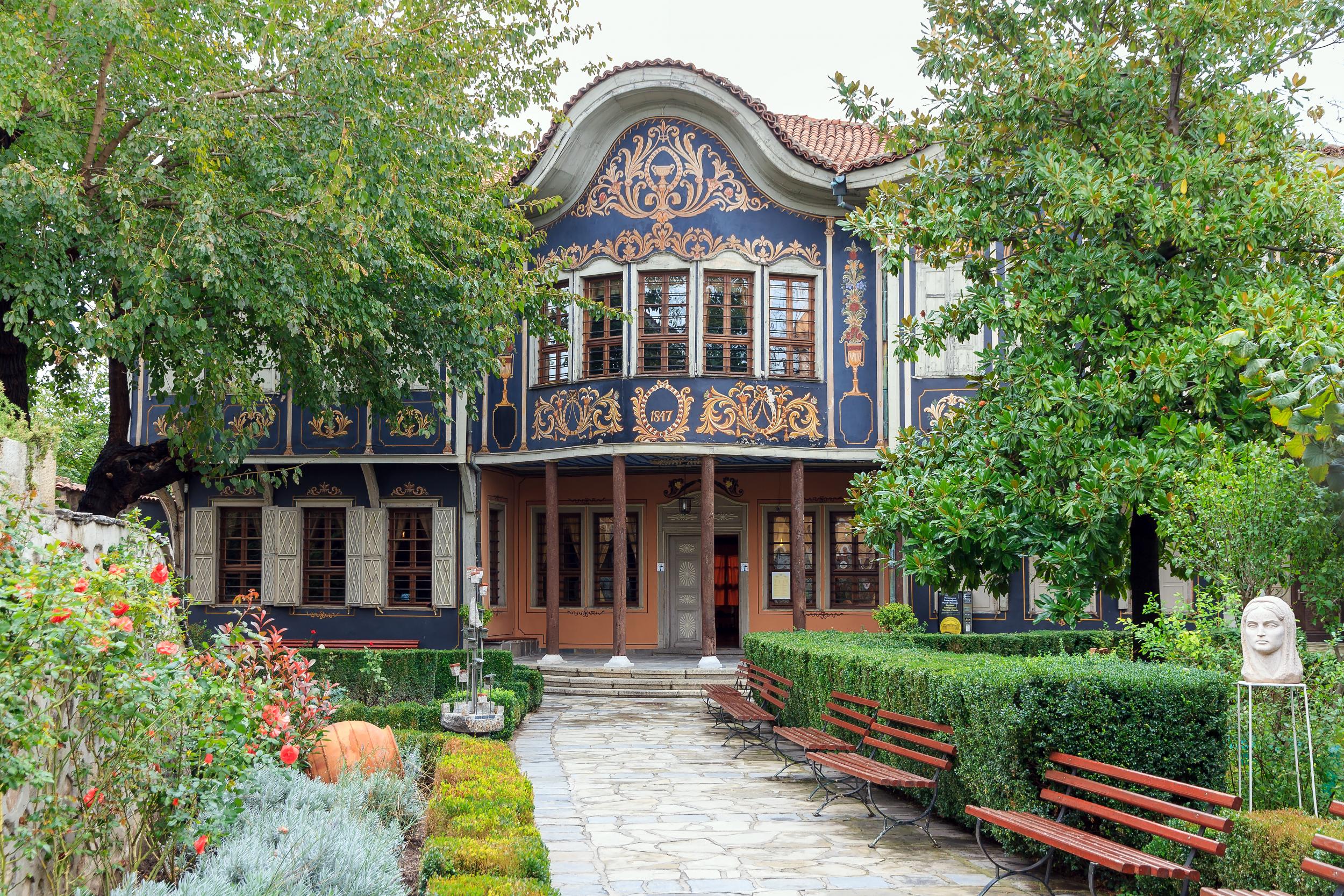 Roman history
Plovdiv was built on seven hills and ancient ruins are still scattered around the city. Most impressive is the Roman Theatre (bul. Tsar Boris III Obedinitel), a second-century ruin and one of the world's best-preserved antique theatres. In its heyday, as many as 6,000 spectators would pile onto the marble seats that fan out from its central skene (the stage backdrop). After painstaking restoration, the theatre is hosting performances again. During the annual Opera Festival in July and August, there's a particularly rich programme of evening events.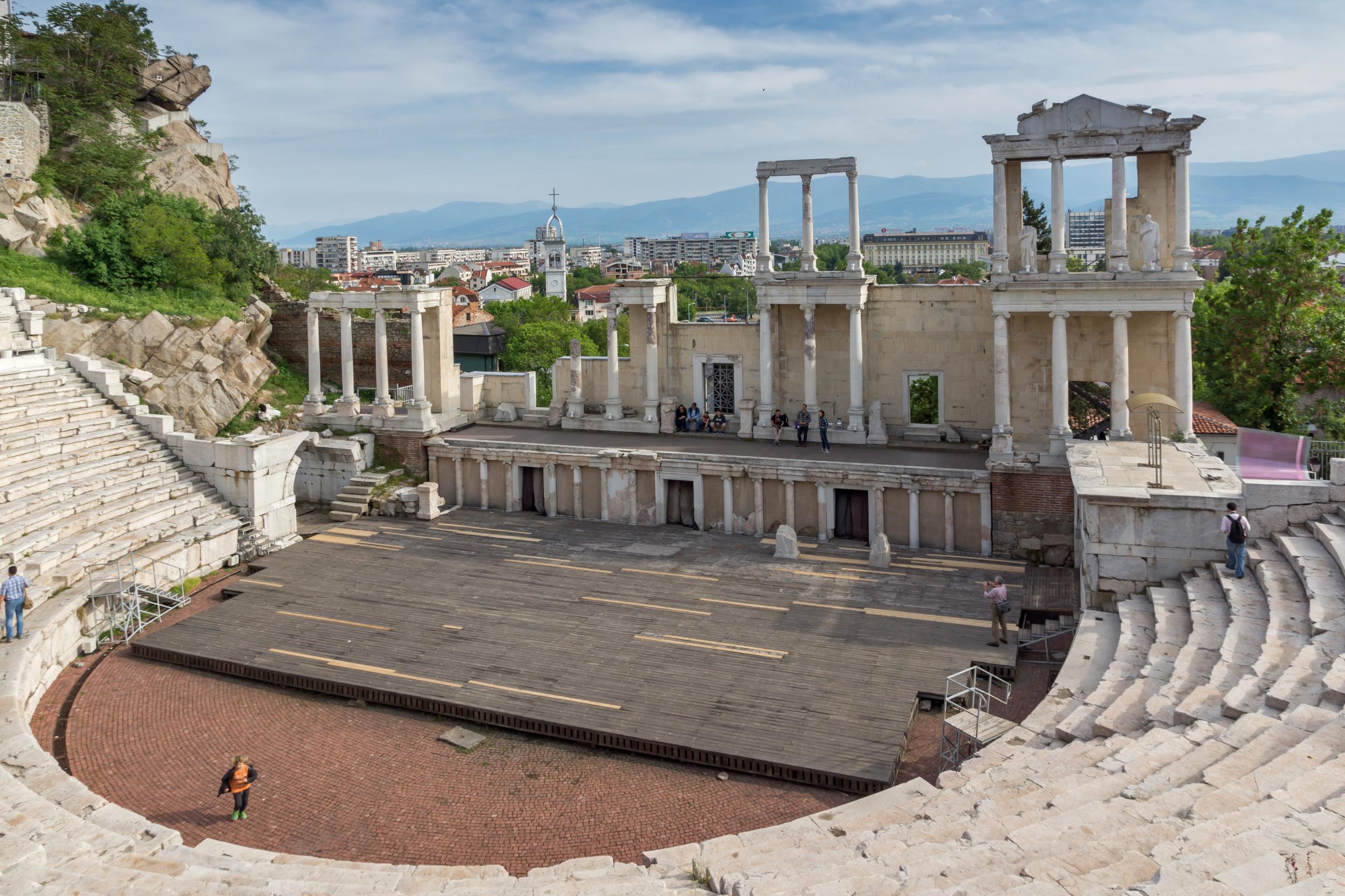 A short walk west is the Roman Stadium, excavated right beneath Plovdiv's main shopping street. The stadium was built during the reign of Emperor Hadrian, when the city was called Philippopolis, a highly cultured provincial capital of Thrace. Admire from above or descend into the bone-white stadium for a short 3-D film. Open 10am-8pm daily, free.
Head for the hills
There's more history to be uncovered in the Central Mountains, within an hour's drive or taxi ride of Plovdiv. The ornate Bachkovo Monastery, 35km south of town, is the second-largest monastery in Bulgaria. Don't miss peeking inside the refectory room, where the walls are daubed with elaborate frescoes.
On the way to Bachkovo, it's worthwhile stopping for a photo-op next to Asenovgrad Fortress, a medieval ruin overlooking the steep, forest-clad Asenitsa Valley.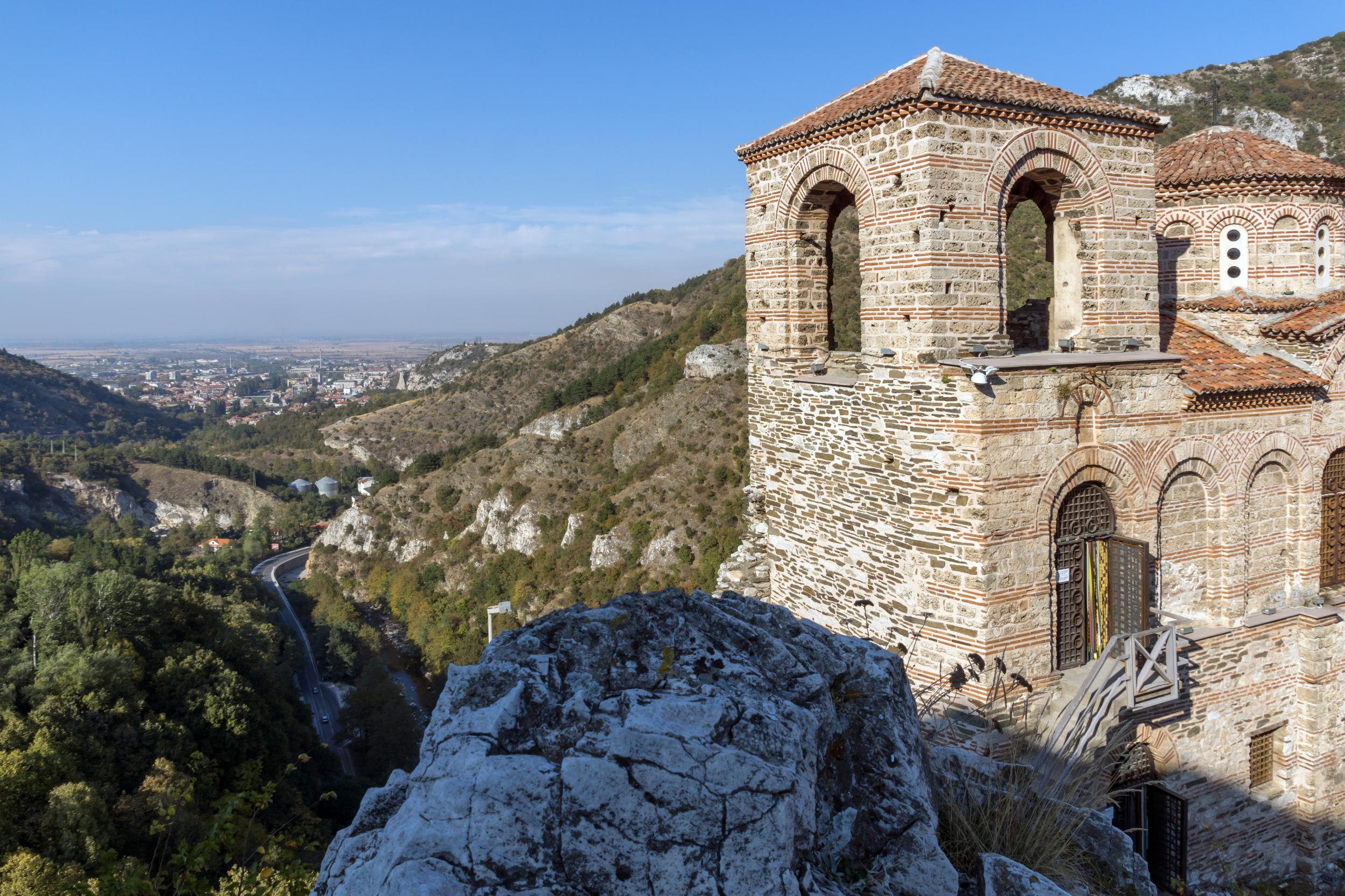 Where to stay
Rossina Luxury Suites and Rooms
---
Architectural highlight
Plovdiv's Church of Sveti Konstantin and Elena dates to AD337. It's the city's oldest church and an icon of the Old Town, thanks to its exterior frescoes and gleaming bell tower.
What currency do I need?
The Bulgarian lev.
What language do they speak?
Bulgarian, but English is widely spoken.
Should I tip?
Rounding up the bill is appreciated though not always expected; 10 per cent is appropriate.
Public transport
The centre of Plovdiv is easily walkable. Driving and parking is bothersome in the steep, cobbled Old Town.
Best view
Ramble to the top of Nebet Tepe, literally "Guard Hill", where you'll find the crumbling walls of a former Roman citadel. From here, there's a peerless panorama across Plovdiv to the hilly horizon.
Insider tip
When trying fruit brandy rakia, sip it as the locals do – accompanied by a shopska salad. The crisp cucumber, tomato and tangy white cheese is a refreshing complement to Bulgaria's fiery national drink (and might just keep you sober).
---